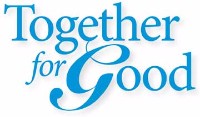 On Saturday, August lst, Nursingale will hold our 7th Annual "Together for Good" fundraising gala at Ironlight, the brand new rooftop venue in downtown Lake Oswego. Once again, the community will come together to offer their support to Nursingale and the families we serve. The evening will include a hosted wine reception and silent auction, followed by a live auction, appeal and dessert dash. Art Edwards from KGW news will return as our Emcee, joined by our favorite Auctioneer Christine DeCastro. And this year we'll be dancing to the band "Cool Change PDX" to round out the evening. 
We hope you'll want to bring your friends and join us for the party of the year. Just let us know if you'd like to be added to the invitation list.
And if you're interested in becoming a sponsor, please call Patti Sadowski at 503-968-2401
Below are some pictures and a video from our previous events.
Hands in the air for Nursingale!

Auctioneer Christine DeCastro, Nursingale's Executive Director Patti Sadowski, and Emcee Art Edwards celebrating a great evening!