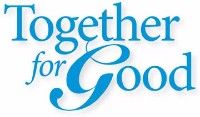 Because of Covid 19, our "Together for Good" gala was very different this year with everyone participating "virtually" from the comfort of their own home.
We had planned to hold the event at the brand new Ironlight event space in downtown Lake Oswego with its spectacular rooftop terrace and view of Mt. Hood, catered by Devil's Food...hopefully that will still happen next year. We've included a few pictures and a video below from the past as a reminder of just how well we know how to party.
We would like to sincerely thank all of you who participated in this "new version of our event." All proceeds will go to enhancing the lives of the wonderful client families that Nursingale continues to serve.
Hands in the air for Nursingale!

Auctioneer Christine DeCastro, Nursingale's Executive Director Patti Sadowski, and Emcee Art Edwards celebrating a great evening!